As soon as I got my PotC collection in I knew I had to try them. But which one first?!?! ahh the dilemma. So I decided to do a skittle mani of my fav colours from the collection.
I really liked these. So soft and creamy looking. For me the application wasn't the easiest, but it was worth it. I do kinda love them.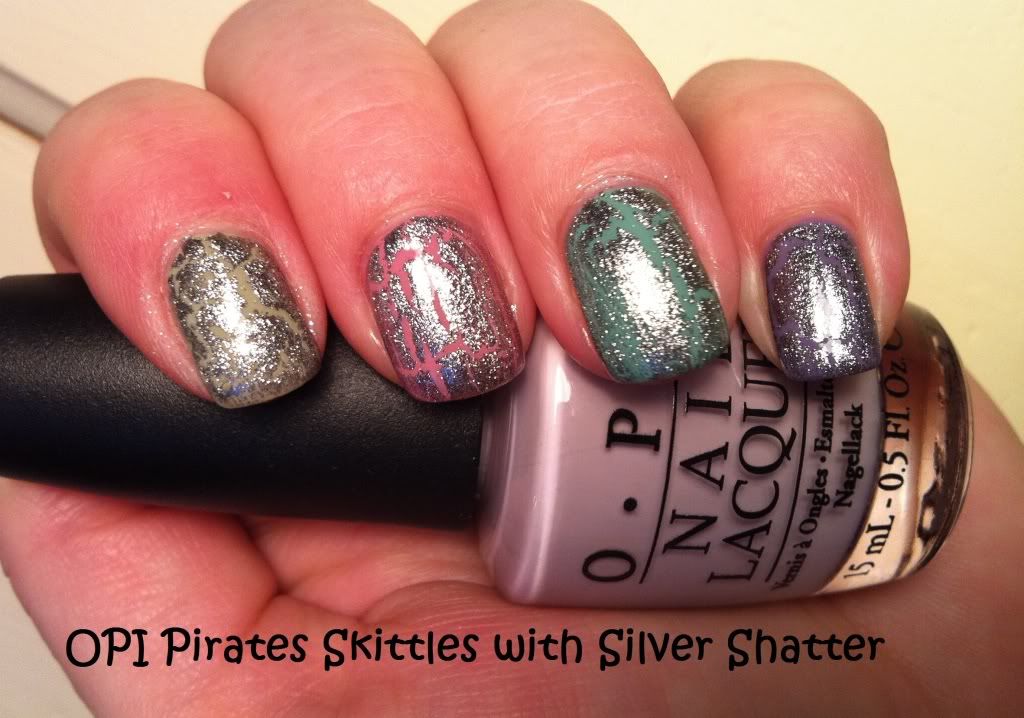 And of course I had to throw Silver Shatter over top.
I did not have any trouble with Silver Shatter, but I have heard of others having issues with it not cracking well. The solution seems to be to apply Silver Shatter over fairly wet polish rather than the usual shatter over dry polish rule.
Let me know what your experience with this is?
Blog Gadgets